WEBINAR REPLAY 
Discover The Secrets of Tax Deed Surplus Recovery with
Dave Dubeau and The Jackie Jackson
About This Webinar
Discover The Secrets of Tax Deed Surplus Recovery with Dave Dubeau and The Jackie Jackson. Learn the hidden way to profit from tax deed sales so you can become a profit master. The best part about this business strategy is that you don't need a lot of money to get started, you don't need your credit, or even need to buy real estate.
All you need is to be given the tools, with a step-by-step process where I show you how to find the lists, and how to approach and speak to the people so you can get the money.
Again, this system is not a capital or credit-dependent process, so you never have to worry about how much you have in your bank account or even if you have no credit!
It's really all about knowing where to go, what to do, and how to talk to the people. Master these simple steps, and prepare to receive your checks!

Dave Dubeau
Dave Dubeau helps real estate entrepreneurs to scale their portfolios…
…by attracting investors/jv partners and their capital instead of chasing after it. He created the Money Partner Formula process that raises 6-figures (or more) in 6-weeks (or less) by getting the right investors coming to you. Dave is the CEO and found of Results Enterprises Inc. / the Money Partner Formula which offers a proven strategy to help clients find their ideal investors and quickly raise the capital they need to grow their real estate portfolios fast. He is also a passive investor, best-selling author, and sought-after speaker.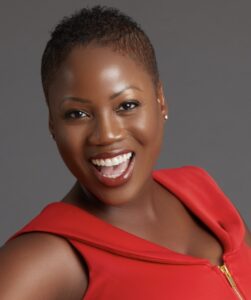 The Jackie Jackson
The Jackie Jackson is a Real Estate Expert, Coach & Investor. She's been investing in real estate since 2006. Jackie teaches both new and experienced investors how to buy Tax Liens and Tax Deeds in all 50 states in America, along with Tax Deed Surplus Overage recovery.