New! Tax Deed Genius App Membership
Information is king, especially when it comes to real estate investing. Investors will spend a sizeable portion of their time doing research. In fact, it is one of the most important factors for real estate investing. To assist with the research process, The Jackie Jackson is rolling out new resources for real estate investors. Tax Deed Genius App Membership product is a membership from The Jackie Jackson. It is to be used in conjunction with Tax Deed Genius and also Tax Deed Genius Lite.
Both Tax Deed Genius and Tax Deed Genius Lite have become the best-selling courses in real estate investing. Now, students can get access to an extensive amount of resources to assist them with both tax lien and tax deed investing.
Exclusive Resources in Tax Deed Genius App Membership
Through the Tax Deed Genius App Membership, you will be able to unlock data and resources used by industry professionals. Obtain access to a nationwide calendar of 8,000 tax sales every year and their property lists.
View the nationwide tax sale calendar
Get unlimited nationwide tax sale lists
Industry white papers
Attorney contact database
Full listing of applicable state statutes
Sale management contact information
Top-Notch customer service
NEW: A once-a-month talk (prerecorded online video) This will be a multi-topic: i.e. student successes, tracking data, etc
The membership pricing is simple and transparent. The Tax Deed Genius App Membership is also a reoccurring monthly membership of $97. This is an amazing rate for the large amount of information investors will be able to access through this database. Members will be able to gain access to a nationwide calendar of tax lien and tax deed auctions, advertised auction lists that can be downloaded, and other premier resources.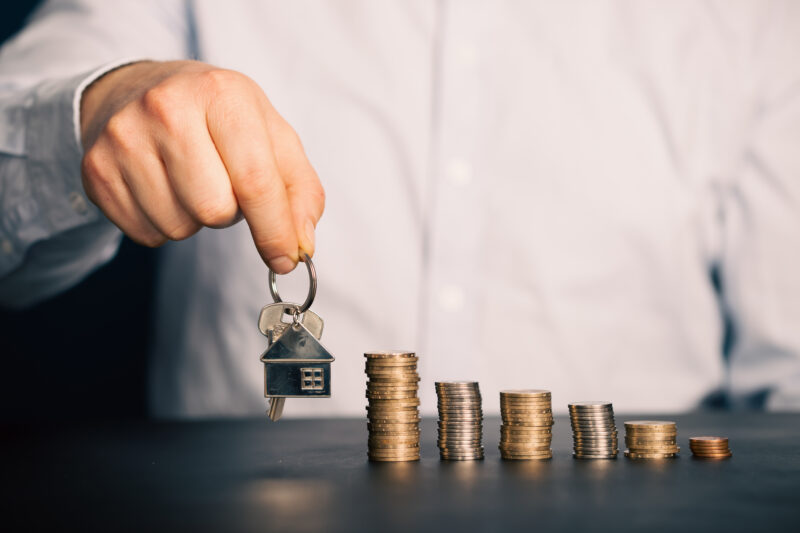 Why Real Estate Investors Need The Tax Deed Genius App Membership
By becoming a member of The Jackie Jackson's Tax Deed Genius App Membership, investors will get a comprehensive, high-value resource for tax investing. This is a revolutionized product that offers tax sale information and premier resources that is easily accessible to both investors and tax sale industry professionals. Real Estate investors will be able to get all the data and resources that they need through one site:
Jurisdiction Information – Get contact information (phone, fax, email, address, etc) for each jurisdiction that controls the tax sale.
Upcoming Sale Details – Acquire upcoming tax sale information. This includes sale date start and time, location, website (for online auctions), sale type (lien, deed, or redeemable deed), bidding method, and other details pertinent to the auction.
Property Data – We provide tax sale data that is presented in various easily navigated formats. These formats include a complete sale calendar that can be exported into Microsoft Excel.
Benefits To The Tax Deed Genius App Membership
Real estate investors, realtors, and other industry professionals can reap the benefits of this membership. Here are a few reasons why membership to this app will benefit you:
Premier Information
In the US, every state is slightly different when it comes to when and how lists are advertised. The entity that controls the tax sale also varies nationwide- whether this is the Sheriff, Tax Collector, Clerk, Treasurer, etc. Through this membership, you will get information about all 50 states, as well as the "lessons learned" including tricks of the trade. Investors will gain access to insider information from over 4,500 jurisdictions and industry professionals nationwide. This information is incredibly valuable for tax sale investors who are looking to cover several states.
Consistency
Members will be able to be provided with data-appended lists in a consistent format nationwide. This alone is a valuable asset. Additionally, members will be able to get the most up-to-date tax sale data within the industry.
Analysis Capabilities
The Tax Deed Genius App Membership is the only resource that complies property data into a single online database. Investors can profile upcoming auctions in order to determine if the sale contains properties that they invested in.
The Importance of Doing Your Homework and Due Diligence
Before you start making any purchases in investing, investors need to make sure they put in an adequate amount of time into research. This is true for any time of investment you make. Now that you've uncovered the hidden gems that are tax deed and tax lien investing, you will need to stay up-to-date on auctions, property data, upcoming sales, and more. That is why Jackie's Tax Deed Genius App Membership is one of the best App Membership. You will also have a plethora of information at your fingertips.
Tax Deed Genius
Get ready to be a Tax Deed Genius! The Tax Deed Genius Investor Training Program is an amazing 8-week program for both new and experienced real estate entrepreneurs who want to learn how to create a profitable real estate business by leveraging the hidden diamonds available across the United States through tax liens, tax deeds, and overage surplus recovery. Tax deeds, tax liens and overage surplus recovery are definitely among the top creative real estate acquisitions strategies to know and take advantage of as an investor.
NEW Surplus Overages Course
In addition to Tax Deed Genius and Tax Deed Genius Lite, The Jackie Jackson has also created a brand new course – The surplus Overages Course. Additionally, in this course, students will learn how to create lucrative opportunities in real estate. In this course, students will learn the "ins and outs" of being a surplus recovery agent. These agents assist previous property owners who lost their properties in a tax deed sale, and they submit claims to collect the monies from the owner. Students who purchase the course will get the step-by-step process of how to become a Surplus Overages Recovery Agent. Additionally, you will get access to supporting documents, checklists, resources, and state laws.
Get the Surplus Overages Course here
The Jackie Jackson YouTube Channel
Want more resources? Subscribe to The Jackie Jackson YouTube Channel, where you can access a multitude of free resources for real estate investors. Tune in for #TaxDeedTuesdays, watch the House Flipping Walk Thru, student testimonials, real estate investor training, and also tips for entrepreneurial success!
About The Jackie Jackson
Jackie Jackson is a Real Estate Coach & Investor, helping investors at all levels create profits and increased cash flow through Tax Deeds & Tax Liens Real Estate Investing. Jackie is the CEO and founder of Tax Deed Genius, the #1 Step by Step National Tax Liens & Tax Deeds, Surplus Overages Training Course for New and Seasoned Real Estate Investors. Learn how to buy properties for pennies on the dollar at deep discounts from local county public auctions.