Jackie's Tax Genius Course has  launched
Jackie's Tax Genius Course. It is finally here! Jackie Jackson has just unleashed her brand new Tax Genius Course. Become a tax deed genius with the help of the best in the industry. Jackie takes you through every detail of real estate and what you need to succeed, earn larger cash flow, and increase your financial freedom. Are you ready to become a tax deed Genius? Learn from real estate expert Jackie Jackson. Who is Jackie Jackson? She is the lady who is about to change your life. As soon as you sign up for her Tax Genius Courses. In these courses, you will learn everything from why tax liens and deeds are so important, to learn about how to become a SUPER house flipper.
Who is Jackie?
Jackie is a successful Real Estate Business Coach who teaches anyone and everyone to take advantage of leads and opportunity that is currently being thrown away. Why not turn these leads into deals? Jackie Jackson can help you gain the courage to save your business and financial income. Jackie teaches new and seasoned investors, licensed real estate agents, brokers, wholesalers, and also acquisition teams. They learn how to build their pipelines, create Win/Win solutions for "Unqualified" Low Equity Seller Leads using Lease Purchases. Jackie's students also learn "Subject To" Offers, Seller Financing, How to Create Multiple Income Streams, and How to Close Deals.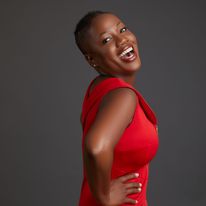 How long are the courses? What will I learn in my course?
This course is about 7-8 weeks. You will receive over a hundred hours of a tax deed and tax liens information. The Tax Deed Genius course is the first of many courses that Jackie will launch.
Jackie Jackson is CEO and founder of Tax Deed Genius Real Estate Expert, Coach & Mentor, and Tax Lien & Tax Deeds Investor. Therefore, you will learn all about:
How to purchase a tax lien
How long tax liens can last
Why tax liens and deeds are good or bad investments.
Jackie will also teach you how to buy tax deeds at tax deed auctions. The list goes on and on. Literally everything there is to know about real estate investing, Jackie Jackson can teach.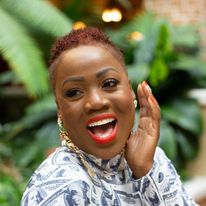 Time For A Pop Quiz!
These courses are not like any other real estate courses out there. How do we know? Jackie Jackson makes sure you leave every one of her courses not only ready to start right away but will help you remember everything you learned. At the end of each module, there will be a pop quiz! No, do not worry there not tough at all. Jackie helps you understand everything your learning so that way, it sticks. The pop quiz will be just a few questions about the information Jackie just taught you. Then poof! Off to the next course. Jackie empowers her clients with the tools, resources, and step-by-step guidance necessary to design their dream life by investing in real estate. With the Tax Deed Genius Online Course, you can learn at your own pace.
Join Jackie's Courses Today
Frustrated with putting your deals together? Get Expert Advice Now To Structure Your Deal. Don't let Another Opportunity Slip Through Your Fingers. Now is the time to get yourself in gear and sign up for The Jackie Jackson Tax Genius Courses. You do not want to miss out on possibly the best opportunity for you and your life. Gain cash flow, Increase your financial freedom, and start turning those leads into deals. Sign up for Jackie's tax Genius Courses here.