Real Estate Investors & Cash Buyers – Georgia, Alabama, South Carolina
When: Nov 22, 2022 08:00 PM Eastern Time (US and Canada)
Topic: Real Estate Investors & Cash Buyers – Georgia, Alabama, South Carolina
Please click the link below to join the webinar:
https://us02web.zoom.us/j/82798403681?pwd=RDVIM29YTHN6bVpuZVlzVVhZZS9FUT09
Passcode: 962180
This webinar is for Real Estate Investors and cash buyers looking to expand their portfolios and property owners who are looking to sell in the southeast region including Georgia, Alabama, and South Carolina. Real estate webinars are a great way to build your own business and deal flow. You may use them to attract and train home buyers, investors, motivated sellers, funding partners, and strategic business partners.
What You Will Learn In This Webinar:
Tapping into the best real estate webinars is a powerful way to pick up new skills and knowledge fast, so you can invest like a pro, and get to your goals sooner.
*Learn how to find and/or sell properties in the southeast region – specifically Georgia, Alabama and South Carolina
*Find more wholesale level real estate deals and off market properties for wholesaling, flipping and as rentals.
*Connect with professional real estate investor – The Jackie Jackson – who will share her 10+ years of real estate investing experience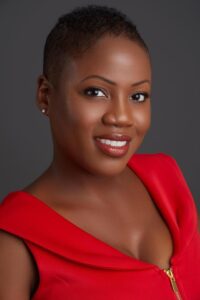 About Jackie Jackson | The Jackie Jackson
Jackie Jackson is CEO and founder of Tax Deed Genius ™ Real Estate Expert, Coach & Mentor, and Tax Lien & Tax Deeds Investor. ​Jackie empowers her clients with the tools, resources, and the step by step guidance necessary to design their dream life by investing in real estate. With the Tax Deed Genius Online Course, you can learn at your own pace. Jackie also hosts virtual Workshops and Bootcamps. Jackie shares lessons learned from her 14 years of experience investing in real estate on @TheJackieJackson on YouTube!
REGISTER HERE AND WE WILL FOLLOW UP WITH THE
ZOOM LINK AND INFO VIA EMAIL PROVIDED